We provide individual, couples/marital and family counseling for adults, adolescents, and children. This is results-oriented counseling focused on conquering and overcoming life issues that rob you of your joy, health and purpose.

Real Help. Real Results. Right Now.

To meet your needs and fit today's busy schedules, our session formats include in-person , telephone , or online counseling (via webcam).
Our counseling specialization includes: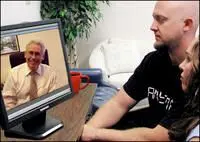 Therapy for Depression and Anxiety/Phobias
Anger Management
Couples Counseling/ Divorce Prevention
Pre-Marital
Family Counseling
Parenting Support
Grief Counseling
OCD
Bipolar Disorder
Stress Management
Addiction & Recovery
Lust and Porn Addiction Recovery
Pastor Restoration
Spiritual Warfare
Physical and Sexual Abuse
Our treatment approaches include:

Behavioral
Christian/Biblical - Practical application of scripture*
Cognitive/Cognitive-Behavioral
Psychoeducational
Psychosocial
Rational-Emotive
Reality


*Many clients are referred by their doctors or pastors and request professional Biblical Christian Therapy. They want to examine personal or relationship problems in their life from a solidly Scriptural perspective. The goal is to show them, step-by-step, how to APPLY, not just understand, the Word of God and how to use it to find deep peace and victory in their lives.

Biblical "homework" is given as part of therapy sessions and reviewed and applied with your therapist. We have set up a website specifically for these clients: www.HisVictory.com -- thousands of articles, web resources, tapes and books on many life issues. We hope it is a blessing to you (and everything you find there is FREE!). Enjoy.


Counseling for Same-Sex Couples